2 to 3 Years of Age at Chestnuts Day Nursery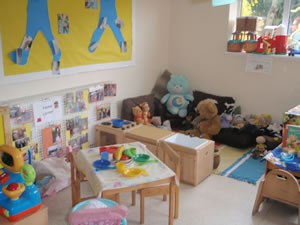 Continuous provision means that the children are encouraged to engage in play that appeals to them with the team supporting each individual child's learning and development.
We offer a wide range of planned experiences that encourage exploration, investigation and active learning. The room is well organized to ensure that all resources are attractive, accessible and arranged for the children to become independent learners. There is also a key focus on group activities, indoors and outdoors, offering lots of physical and social interaction.
As children become aware of others around them staff encourage children to share and take turns – a difficult but necessary part of growing up!

Some of the activities that  children enjoy are sand, water, dressing up, construction, painting, collaging, chalking, cereal play, pasta play, jelly play, gloop, play dough, puppets, dolls, small world, heuristic play, music and movement, books etc.......